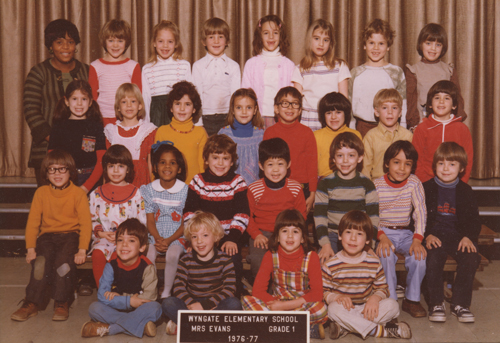 I'm in the second row, on the far right - no beard in first grade!
I was just seven years old when I first came up with the idea for the Mini Museum. Naturally, I wanted to share the Mini Museum with other children. I soon thought about children from all walks of life: every color and every country around the world. Four decades later, I am still so very excited about this idea.
Because I believe so strongly in science and history education, we set aside a certain number of Mini Museums from each edition to provide to schools, libraries, and other organizations that work with children all over the world through our Mini Museum Educational Donation Program. You will find details on the program below.
This program would not be possible without the kind support of many thousands of backers and customers all over the world. I am so very grateful for this opportunity. Thank you all so very much!